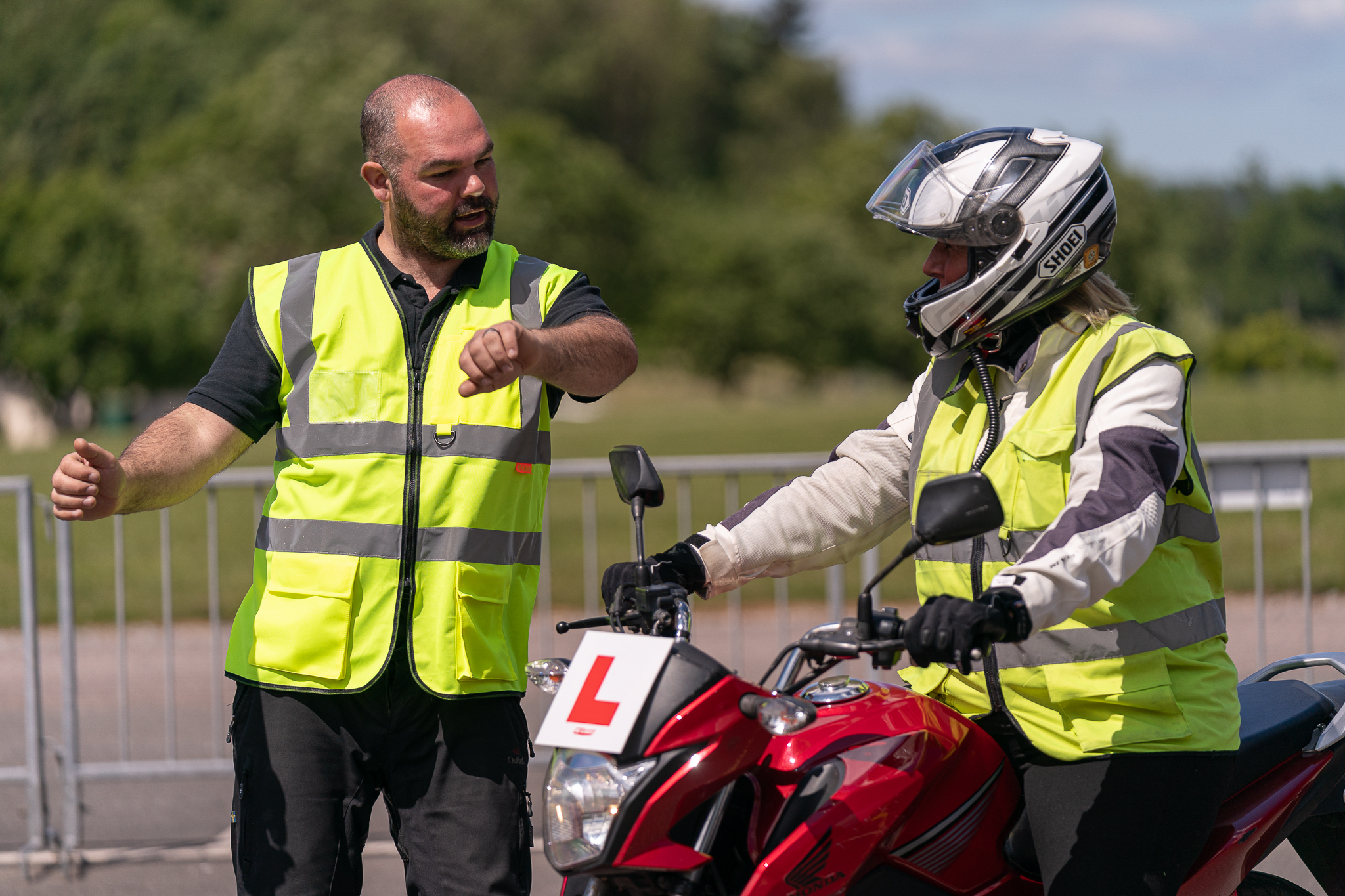 Why choose us
Our main training site is at Westpoint, Exeter and as a motorcycle training school we are proud to work closely with Red One LTD (a training arm of the Devon & Somerset Fire & Rescue Service), as result of this we are the only motorcycle training school with permission to use not only the very large training area but also the 3km of practice road network. Our ability to offer new riders a safe and relaxing environment to learn in is essential and something we have worked hard on to achieve.
50cc geared and automatic bikes

125cc geared and automatic bikes

310cc bikes (for 19+ year old learners)

Well maintained and modern hire bikes
Bike hire included

Motorcycle Clothing included

Very large training yard

Unique practice road network
CBT Training and what you need to know...
The CBT training course is taken on a 50cc or 125cc machine with both automatic and geared bike options available. On completion of the CBT course, the rider will be issued with a DL196 (CBT Certificate) allowing them to ride with "L Plates". The rider will not be permitted to carry a passenger or ride on the motorway. The CBT certificate is valid for two years from the date of issue. If after two years you've not passed a full motorcycle licence you'll be required to retake the CBT course to continue riding with L plates.
The requirements to complete the Compulsory Basic Training course are;
+ 16 years of age for 50cc
+ 17 years of age for 125cc
+ 19 years of age for 310cc – Please Note: You'll still only be able to ride 125cc bike when not with an instructor
+ Hold a valid UK (Full or Provisional) driving licence with provisional category A (motorcycle entitlement)
Demand on our Training services since lockdown has eased has been exceptional, we are doing our best to accommodate as many riders as we can.
Safety for all riders attending a course with us continues to be a priority and is the reason why we will only operate to a maximum of 2 students per instructor.
1-2-1 tuition is still available and for some often more beneficial, as it allows training to be tailored to your individual needs.
Some experience or renewal
Max 2 students per instructor
DL196 Certificate Included
Add £75 for 1-2-1 Tuition
Allow 6-8 hours
Max 2 students per instructor
DL196 Certificate Included
Add £150 for 1-2-1 Tuition
Average 7 hours (per day)
Max 2 students per instructor
DL196 Certificate Included
Add £75 for 1-2-1 Tuition
Average 5 hours