A2 (47bhp – Restricted) Training & Tests
The A2, or Standard Motorcycle Test is taken on a machine of at least 395cc and must be between 20kW and 35kW engine power (47bhp). On completion of the A2 test, the rider will have a full motorcycle licence and can take off their L Plates, carry a passenger and ride on the motorway. The rider however will be restricted for 2 years (or until reaching the age of 24 years) to riding a machine of no more than 35kW. At this point if you want to ride an unrestricted bike you will need to take the Mod 1 and 2 practical tests again on a machine of at least 595cc and have at least 40kW engine power. The requirements to complete the A2 Standard Motorcycle Licence Course are;
+ 19 years of age or over (you do not have to have passed your A1 previously)
+ Hold a valid UK (Full or Provisional) driving licence with provisional category A (motorcycle entitlement)
+ A valid CBT certificate
+ A valid theory test pass certificate (This should be obtained before the start of the course)
+ An Automatic option is available for this test if preferred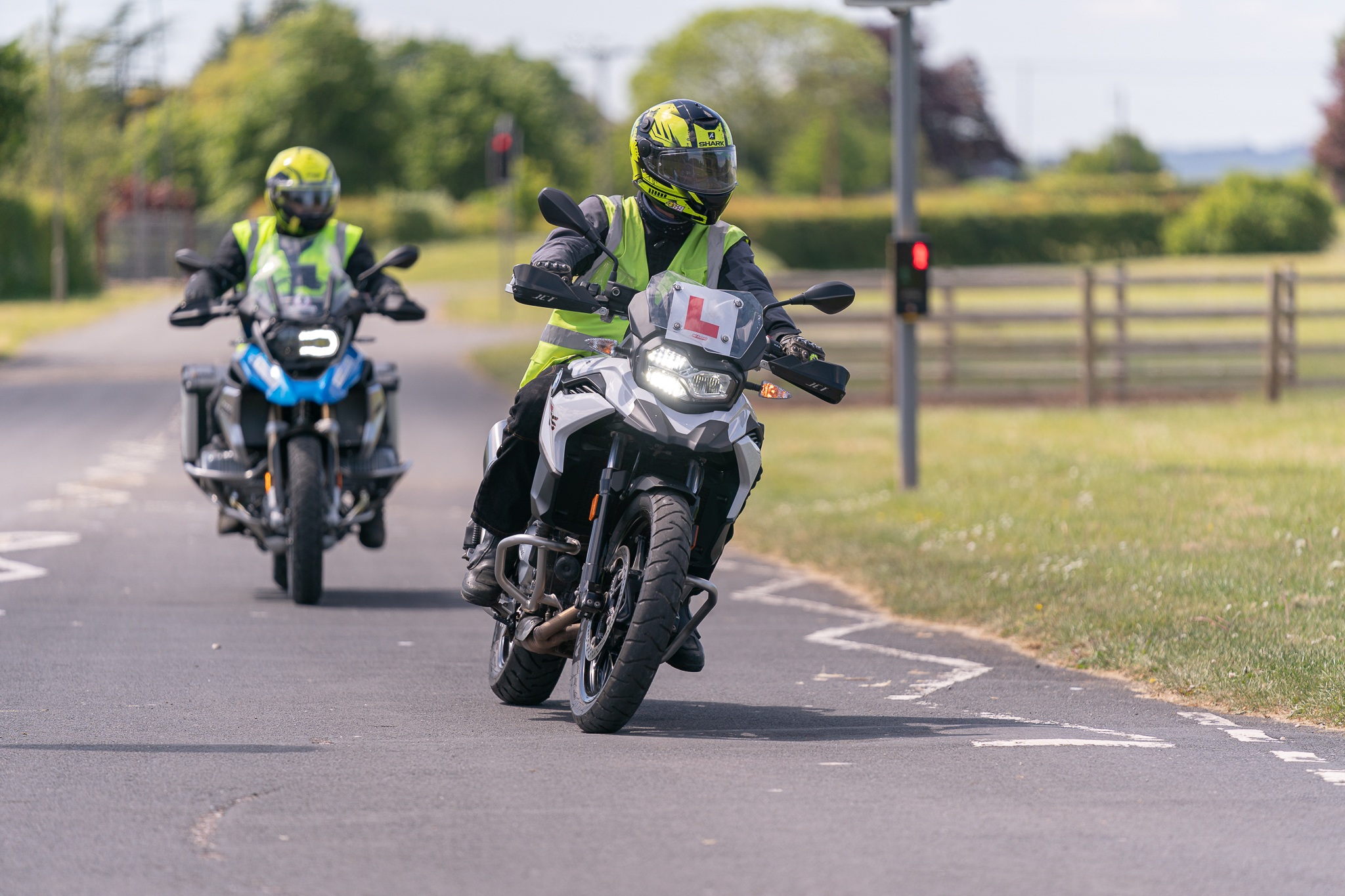 Training for your Full A2 Licence
Look no further when it comes to your A2 training and tests. We'll guide you and support you through every step, from your initial CBT course through to your MOD1 & MOD2 tests to gain your Full (A2) Motorcycle Licence.
Our A2 courses are on average 5 days in length with the CBT and Theory completed prior to the start of your course. The 2 day "Initial" course is perfect for all riders wishing to see where their level of riding is at. It's two days of 1-2-1 tuition which will allow us to have a more accurate idea of how best to proceed with the number of training sessions before testing and help you decide on whether it would be better to separate the two tests or stick with them being on the same day.
Geared and Automatic options

MOD1 Training area

3km Practice road network

Low Seat options available
Flexible Training for Self Employed

Half & Full Day training

1-2-1 training available

Monthly Payment Scheme
Demand on our Training services since lockdown has eased has been exceptional, we are doing our best to accommodate as many riders as we can.
Safety for all riders attending a course with us continues to be a priority and is the reason why we will only operate to a maximum of 2 students per instructor.
1-2-1 tuition is still available and for some often more beneficial, as it allows training to be tailored to your individual needs.
7 Day Course (All Inclusive)
Motorcycle Theory required
6 Day Course (All Inclusive)
Motorcycle Theory required
5 DAY COURSE (ALL INCLUSIVE)
Motorcycle Theory required
These are just a few options to consider. There are a whole variety of routes you can choose to gaining your Full Motorcycle Licence. We're here to help you through every step, so please do get in touch for a chat about all the possible options and which of these may best suit you and your learning style.